The Reppert- Your 4 Star Superior Hotel in the Black Forest
Welcome to the Reppert, an exclusive and charming wellness hotel in Hinterzarten. For 80 years we have been passionate about hospitality. Our house is small enough to take care of you on a personal level, but grand enough to give room for your needs and desires. Let us accompany you during your vacation in midst a beautiful scenery.
With the unhurried atmosphere, the cosy richness and the chic restaurant. With the Reppert "luxury half board plus" and all included benefits. With an excellent, creative and light cuisine. With individual enjoyment for body and soul.  With our varied activity program and eventful excursions. With culture and tradition. With recuperation, health and fitness in our grand Reppert Spa and Wellness - on 1000 m2 on 3 floors.
Discover the Reppert Wellness & Spa Hotel in Hinterzarten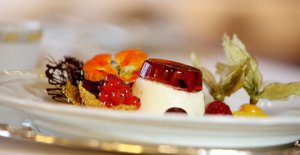 GOURMET- & GUSTO



✔  Creative, balanced Meals
✔  5-course Gourmet Menus
✔  Regional Specialities & fresh ingredients
Gourmet
Restaurant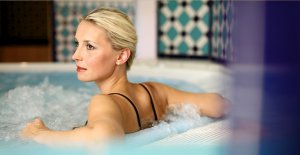 REPPERT WELLNESS & SPA



✔  1.000 m² Wellness & Spa
✔  Various Treatments & Beauty
✔  Awarded in the Relax Guide 2017


Wellness & Spa
Offers

The Reppert Wellness Hotel in Hinterzarten: Awarded with the Spa Award from Relax Guide 2017 



Our Wellness Hotel Reppert has been awarded with 3 Lilies and 17 of 20 points by the Relax Guide. 
Discover the Reppert Wellness & Spa:


Wellness Arrangements Reppert Wellness & Spa Wellness Vitalis Beauty & Spa Physiotherapy
---

Be active - hiking, mountain biking, excursions and so much more. Your vacation in Hinterzarten

Easy access to the most breathtaking views, beautiful landscapes and hiden gems. Hiking in the Black Forest is an adventure. Being active a natural given. The Reppert 
many great opions. Guided hiking tours, excursions, the best tipps for mountainbike trails and a activity program made to ensure a remarkable and unique vacation. 
---
Black Forest lifestyle- we love and live it
We give what opens hearts: a true smile, thoughtful attention, and individual companionship.
We delight with what is extraordinary: The panoramic view over the idyllic Adlerweiher. The perfect location in the heart of Hinterzarten. The award of 5 Wellness Stars for your Reppert spa.
We preserve what grounds us: The character of the Black Forest. The solidarity of the family. The togetherness with our team.