Back to Nature- the beauty of the Black Forest
Are you looking for a Hotel in the Black Forest with great access to the best hiking trails? Welcome to the Reppert. It takes only a few steps and you are surrounded by nature. The mystic High Moor is only 5 minutes walk away. One of best preserved and accessable moors in Europe. 

Hinterzarten is surrounded by the highest mountains, apart from the alps, in Germany. The Feldberg, great forests, mountain lakes, gorges and alike make your hiking experience an extraordinary one. Over 200 km premium hiking trails are easy accessable from the Reppert. Also in winter! Especially marked snow shoe tour trails guarantee a wonderful winter experience. 


Moving Discoveries - Nordic Walking at its best in the Black Forest

Ready? Go! Nordic Walking can be an ideal complement to hiking or cross country skiing. It improves health and stamina and strengthens muscles. Hinterzarten and Breitnau offer a designated trail network of Nordic Walking. 3 different levels are currently available ranging from easy to challenging.
Guided Hiking Tours - in our weekly activity program
The Reppert offers 3 times per week a shuttle bus to secluded hiking spots such as Alpersbach, Rinken, Fürtsatz und Heiligenbrunnen. These areas are not reachable by public transportation. Guided tours through the vineyards, from St.Märgen to St.Peters, the Ravenna Gorge or Wutach Gorge and alike are weekly highlights. Seasonal highlights such as hiking through the Orchid forests, to the vineyards or to Taubergiessen (a nature preseve) are always an unique and wonderful experience. 
We offer the following services for hiking and nordic walking: 
Nordic Walking Courses
Snow Shoe Tours
Free Rental of Snow Shoes with Sticks
Free Rental of Nordic Walking Sticks
Free Rental of Hiking Sticks
Free Backpacks
Need a tour recommendation? We are looking forward to be planning your next excursion with you.
Discover the Reppert Wellness & Spa Hotel in Hinterzarten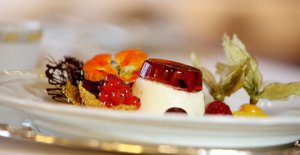 GOURMET- & GUSTO



✔  Creative, balanced Meals
✔  5-course Gourmet Menus
✔  Regional Specialities & fresh ingredients
Gourmet
Restaurant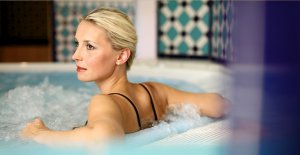 Schwarzwald WELLNESS & SPA Hotel 



✔  1.000 m² Wellness & Spa
✔  Various Treatments & Beauty
✔  Awarded in the Relax Guide 2017


Wellness & Spa
Offers