Mountainbiking in Hintezarten - a real pleasure
Mountain biking in Hintezarten - a real pleasure
Hinterzarten is an ideal spot for mountain bikers. Enjoy a great variety of trails at all levels. Many possibilities to have a fun and active vacation.
Improve your technical skills and stamina on trails for the experienced biker. Or enjoy the simplicity and scenic views on the easy trails. Hinterzarten has got a trail for every biker. Unique moments in a beautiful setting, through the nature reserve, along with the many lakes, and through the woods.
Cycling in the Black Forest - with tranquility and tailwind
Superb views are guaranteed when cycling in the black forest. It will be a pleasure for your senses and real relaxation for your body and soul. Cycling through untouched and native landscapes is a delight. The great altitude differences are easy to manage with an E-Bike. See more, take in the beauty and the unique nature of the black forest. Try our E-Bikes!
How about the Lake Tour in the Hochschwarzwald (High Black Forest)? Specially designed to guarantee an excellent E-Bike Tour. 4,5 hours on scenic trails, along lakes such as the Schluchsee, Feldsee, and Titisee. On the trail, you will find various places to rest, refresh and change batteries.
Would you like to know more about our E-Bikes and Tours? Contact us directly at hotel@reppert.de
Cycling made easy in the Black Forest- enjoy the Reppert Service
Cycling means to discover nature from a new perspective and to clear your mind. Did you not bring your bike? Would you like to try our E-Bikes? No problem- we provide bikes during your stay:
Mountain bikes & Bikes with helmets 12€/day
E-Bikes with helmet 24€/day; 15€/ half day; 8€/hour
Discover the perfect Tour in the Black Forest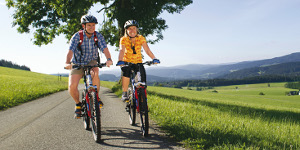 "2 Schanzen" Tour
Tour starts at the Titisee heads to the top of the 1190 meters high Hochfirst, through Hinterzarten and back to Titisee.
Tourdata PDF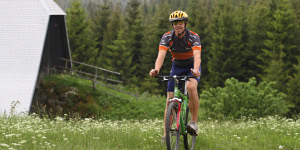 Breitnau Mountain-
Mountain Valley Tour



For good bikers on perfekt trails 
Tourdata PDF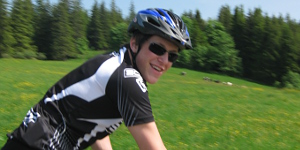 Feldberg Tour
Discover the most beautiful spots in the Black Forest! ( challenging Tour only for experienced bikers)


Tourdata PDF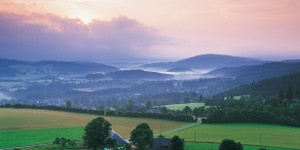 Rinken-Tour
Forests and medows in the reserve Hinterzarten.



Tourdata PDF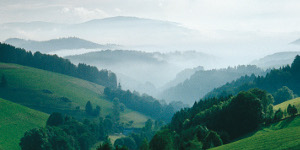 Famous 4 Lake Tour
The four most scenic lakes in the "High" Black Forest (Hochschwarzwald)


Tourdata PDF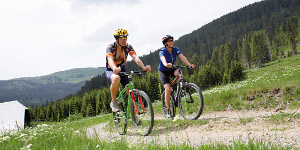 From Neustadt through the villages to Titisee 
On old rail road line all the way to Titisee


Tourdata PDF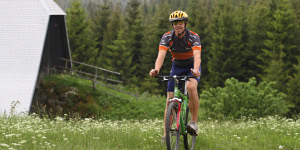 From the Skistadion through the nature reserve
Tour from Hinterzarten via Feldsee to the Rinken.


Tourdata PDF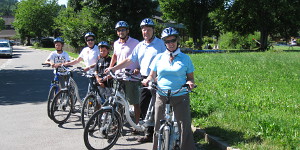 E-Bike Lake Tour


Nearly effortless. A wonderful Tour for the entire family


Tourdata PDF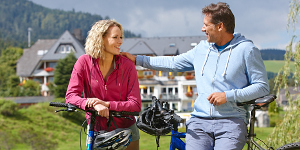 Railway - Bike Tour
With the bike on histroric rail road lines. 



Tourdaten als PDF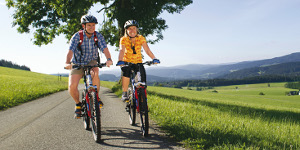 Grand Schluchsee Tour


A wonderful view onto the largest lake in the Black Forest. Easy Tour


Tourdaten als PDF