The Reppert Luxury Half Board Plus 
Fresh and pure air. Spending the day outdoors. Being active. Makes happy and hungry. Perfect match our luxury half board plus:
Pool breakfast with water, tea, coffee, fruits, orange juice and croissants from 7:30 a.m- to 9:30 a.m.
All Day at the Wellness Lounge: water, juice, tea, coffee, fruits and dried fruits.
Breakfast Buffet from 08:00 a.m. to 12:00 p.m.
Light Lunch with fresh salads, soup, antipasti, tray cake
choose between 4 dinner menus your own exclusive 5 course dinner from 06:15 p.m. 
Weekly Highlights
Regional Menus with fresh ingredients from the market
Gourmet Menu
Appetizer Buffet
Dessert Buffet
Individual Service
with prior notice we may arrange for gluten and lactose free products and offer menus for special dietary needs
Discover the Reppert Wellness & Spa Hotel in Hinterzarten

Schwarzwald Wellness & Spa Hotel 


✔  1.000 m² Wellness & Spa
✔  Various Treatments & Beauty
✔  Awarded in the Relax Guide 2017


Wellness & Spa
Offers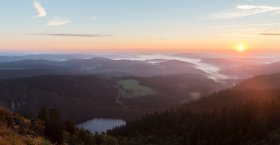 ACTIVE 
IN THE BLACK FOREST
Into nature!
Experience the unique nature and landscape. Become active and experience the most beautiful sites in the Black Forest.
Activities
Activity programm